providing services and information since 1993
We have retired as of January 2013 and are no longer accepting work. Information on this website is presented for historical and educational purposes only.
Click HERE to see Heather's photo essay tribute to our 20 years in business.
At this time we are not endorsing any alternate sources of our service.
The major suppliers of sleeving and rebuilding services are White Post Restorations (complete sleeve & rebuild) and Apple Hydraulics (sleeving only or complete sleeve & rebuild) both on the east coast, and Karp's Power Brake (sleeving only or complete sleeve & rebuild) in Southern California.

http://www.whitepost.com/
http://www.applehydraulics.com/
http://www.karpspb.com/
NOTE: As our retirement schedule allows, we will add more information. We have a great number of photos, and descriptions of other types of cylinders, that may be of interest.
| | |
| --- | --- |
| | If anything you find here is helpful enough that you'd like to buy me a beer via PayPal as a reward, click the mug. |
WE HAVE RETIRED!!!
After 20 years of serving your cylinder needs, and nearly 30 years in the work force before that, Heather and I are moving on to a new phase in our lives.
We will remain available in the unlikely event that warrantee service is needed. Please email before returning cylinders for warrantee work so we know to look for the box. Packages received without prior arrangement will be Returned to Sender unopened.
Our business email address brakecylinder@gmail.com will remain active indefinitely and will be checked regularly. Our replies may be delayed a few days if we are traveling.
We have enjoyed working with old car enthusiasts, industrial and agricultural equipment owners, military buffs, motorcycle owners, and others, and cherish the many friends we have made through this work.
Thank you!!!
IF YOU ARE OVER 50--have you had a colonoscopy? If not, call your doctor today to schedule one. Colorectal cancer is easy to treat if detected early, but one of the deadliest if it is not caught until it causes symptoms. Early detection SAVED MY LIFE!!! Maybe it will save yours.
Women are at nearly the same risk as men, so EVERYONE should be screened. See this link for more information about colorectal cancer.
I had my most recent colonoscopy in July, 2013. No polyps or other problems were found. It has been ten years since my surgery without recurrence, and I am considered officially cured.
If my malignant polyp had not been found ten years ago, I would very likely have died from colon cancer.
I was on a two-year cycle for colonoscopies for several years. In 2010 my doctor decided to wait three years. Since one of my daughters has had a polyp, I will likely remain on a three-year schedule permanently.
* * * * * * *
We now have in stock custom pistons for converting early Spridget master cylinders for use with disc brakes and/or later clutch slave cylinders. Visit our Spridget web page.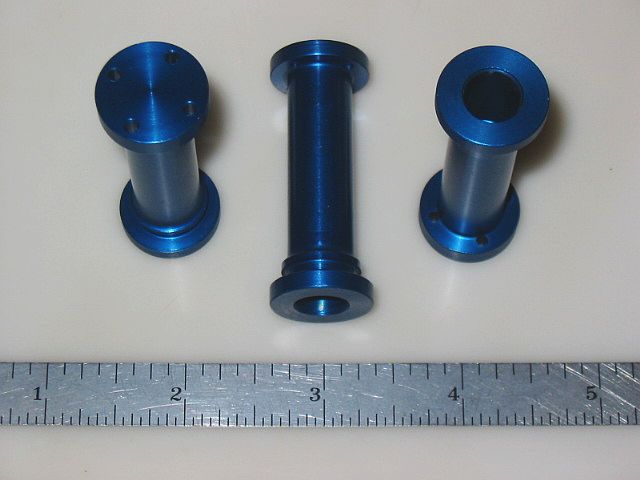 Before and After photos--1927 Kissel cylinders
---
| | |
| --- | --- |
| | Are you old enough to remember the Gus Wilson stories that appeared in Popular Science magazine from 1925 to 1969? Our friend Mike Hammerberg has spent many years collecting and transcribing these stories. For several years, we provided space here at brakecylinder.com for Mike's labor of love. Mike has finished the job, and he and Gus now have their own site at gus-stories.org. |
last updated June 15, 2016
FOR WARRANTEE WORK ONLY
please contact us by one of the methods listed below:
Sierra Specialty Automotive
3494 Chandler Rd. Quincy, CA 95971

FAX: (530) 283-4845
located in beautiful northeastern California
Gold Lake in the Lakes Basin near Quincy
Photo by Heather Way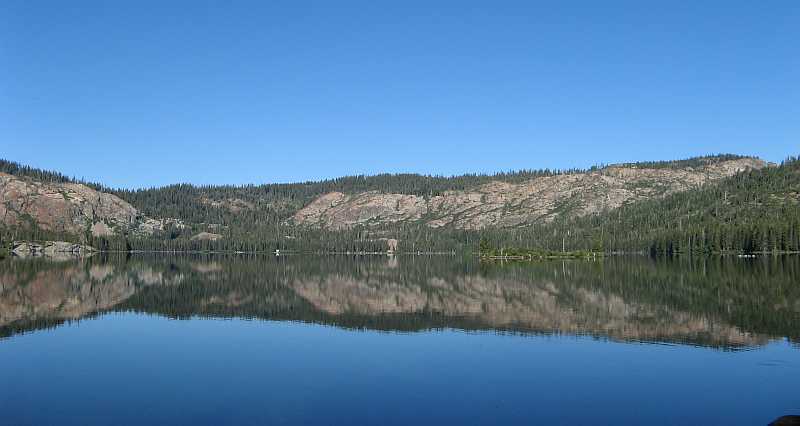 This website is always under construction.